Nanuri
The children in the Nanuri Regional Center have been more energetic than ever before since the GCF mothers visited in October. We took a field trip to Nami Island in Gapyeong-gun, Gyeonggi Province, on November 2, 2018. Children who were fatigued from studying day after day in the classroom were finally given the chance to rest and enjoy a nature-filled day with the grace of God. After the children were treated with ice cream, they savored having fun with boating, stepping on the leaves, riding bicycles, riding the sky-mobile, swinging, etc. It was such a fantastic day. Both children and teachers were relieved from their daily routines so that they could fully enjoy the nature and glory of God together. Thank you for sharing the true love of Christ with the children at the Nanuri Center.
Pastor Sang-Choon Woo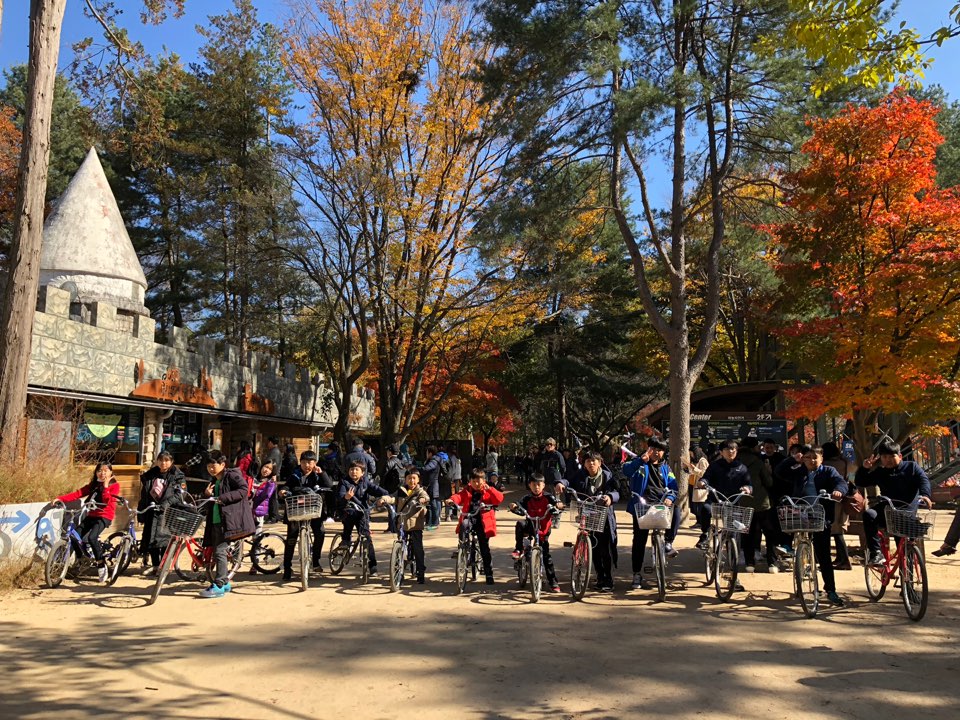 New Dream Center
There are about 2,000 North Korean defectors, including children and adolescents, living in Goyang and Paju cities in the Gyeonggi Province. In order to promote and encourage their adaptation and basic learning skills, we have developed various programs to highlight critical factors such as supervision, education, and emotional reinforcement. We sincerely appreciate the Global Children Foundation's support for the children in the New Dream Center which provides food expenses and cultural and emotional assistance so that the children can grow in a safe and healthy environment.
Director Kyung Hee Chang