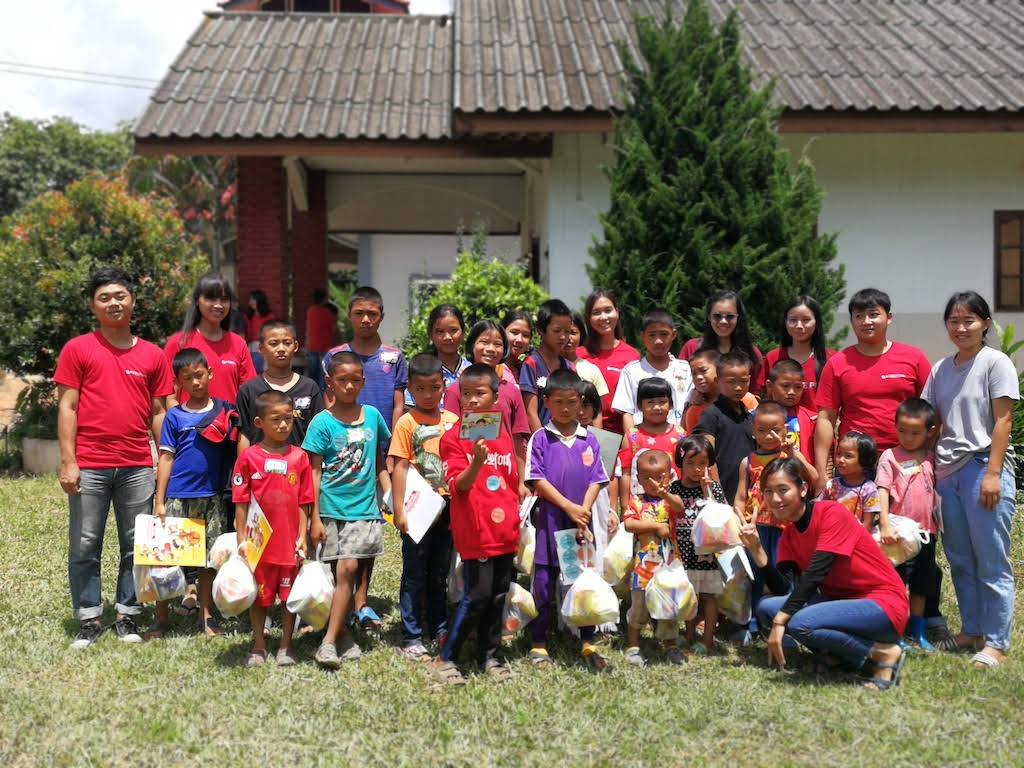 Jasper Kids Home has total of 30 students this new school year. We have 12 boys and 18 girls. This year we have five new students joined us. Out of them (2 girls and a boy) we have three students who are 7th graders. So addition to 14 students we had earlier this year now we have total of 17 students who are under 14 of age. We use about 1000 Baht ($30) per month for their daily living cost and 40 Baht ($1.25) per day for their school lunch.
Jasper Kids College students went to Huay Ngu Village to help with Lynchee farm and local church children's program. We had 16 boys and 8 girls from the village and had a fun activities with learning and had lots of snacks with delicious lunch together.
The Homes of Jasper Kids: Most of our Jasper Kids are from villages up in the mountain and the condition of their homes are like below. Some have better conditioned homes but most of their home are not in good conditions. We hope to see new and better conditioned homes soon!
Activities at the Home Villages: We play sports especially soccer with people in the village. We have learning activities and games with village children. And sometime we help farm if they are short in hands.