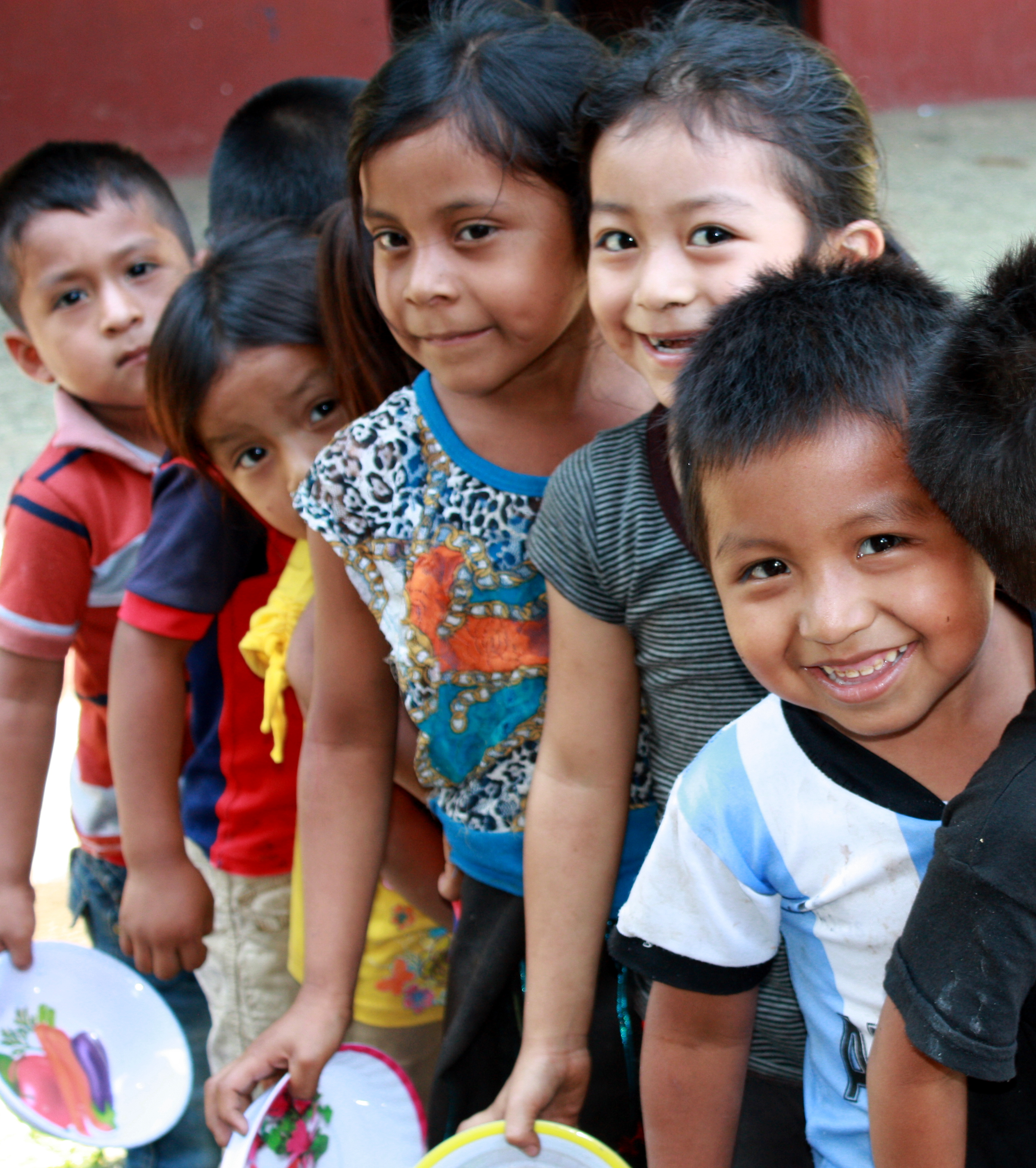 Our children took a field trip to Guatemala City. They visited the zoo and saw many animals like lions, giraffes, hippos, and penguins for the first time in their lives. After the zoo, they visited the President's quarters. They left their village by bus at 3am, and I'm sure many of them were carsick since they rarely ride on vehicles, but all the children were happily walking around all day with bright smiles on their faces. I was overjoyed to be with them this day. All they knew for their whole lives was their very small village called (추이사카바라?) Through this field trip, they were able to experience so much. Now that they were able to experience the outside world a bit, I pray that their dreams have gotten a bit bigger as well.
As I watched them on this trip, I was excited for them and at the same time there was a heavy feeling in my heart. As I walked behind them, I thought, who is going to protect these children. Satan interfered during lunch time. There were so many students who came to visit the zoo that day that there were no place available for us to eat the pizza we had brought with us. Thankfully there was a small patch of grass with a bit of shade. We checked to see there were no prohibited signs and sat on the grass. At that time, one of the workers from the zoo came over and asked us to leave this area. We left without saying anything and ended up eating standing up together.
After lunch time, there was free time for the kids. I followed the children around as they happily ran around all over the zoo. Then I noticed in that very same area where we were told to leave, there was another group of students sitting down together eating their lunch. The same worker who told us to leave did not tell them to leave. So I asked this worker why. Why did you ask our children to leave, but these children are allowed to sit in this area? This worker said that their rules changed in the middle of the day. Anyone could see that these children sitting down were from wealthy communities, wearing uniforms from Guatemala a private school. But you could also tell that our children were from a poorer part of the country, wearing their traditional Mayan clothes, and not dressed as well. I asked to see the person in charge on the zoo and asked for their apology, for we were obviously being discriminated against for the way our children looked. The person in charge was actually from Canada, and he acknowledged the worker's wrongdoing and sincerely apologized, and gave us free passes for the next year's field trip.
This kind of discrimination is prevalent in society and it's a big problem, but the bigger issue was the attitude of the Principal and other teachers of our school. We brought these children to a bigger city to help grow their dreams, so I thought that they should've been outraged by the experience of blatant discrimination they just had. However, they were not angry but instead took it as more of, "it's just the way it is" and couldn't complain to anyone.
After the person in charge of the zoo apologized and gave us free passes for next year, they were grateful to the extreme that they bowed their heads in gratitude multiple times. These teachers did not feel the discrimination nor could they even raise a complaint.
My heart was heavy. I felt so terrible for these children. I am not sharing this story to ask you to judge these teachers. I am sharing so you are aware of the many complications that are involved in mission work, so that you can help us in prayer. I just pray that our Lord will embrace these children in Him.