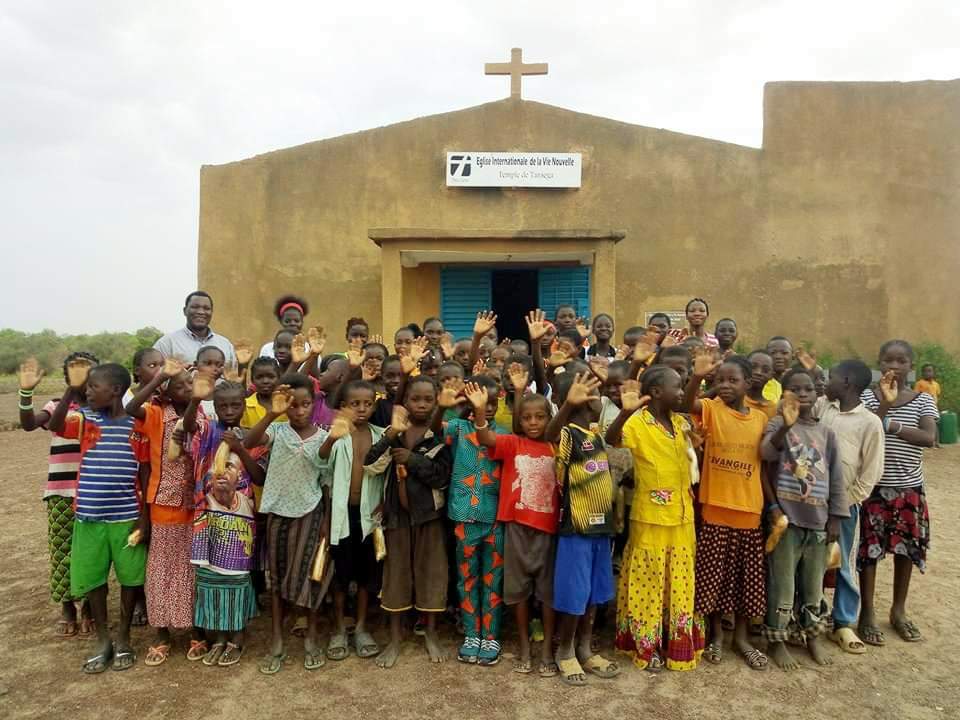 Hallelujah!
Greetings in the name of the Lord from Burkina Faso, West Africa.
Our mission center is connected to the mission work of the Village Church and is called Children's Dream School. We are thriving thanks to your generosity. We are grateful from the bottom of our hearts for your prayers and donations. Especially toward the end of 2019, we were so blessed to be able to serve many children through Bible camp and give them the message of hope of Heaven with the title, "Child who Dreams!"
Every Saturday 1 teacher and 1 pastor are working in our mission center. Many children are becoming more positive and active, and we are grateful for that.
Since we are in remote villages, we sensed a dark shade among the children, but after working with them for about a year through Dream School, training in prayer, writing the Bible verses, learning about their dreams and who they dream to become, there have been incredible changes in the children. We have even been contacted by the city who promised would send more help to us, and the parents of these children are overjoyed in the progress.
We provide lunches to all children who participate.
One difficulty we are facing is that we need this work to continue long term.
We are truly thankful that you have rekindled their dying hope through your generosity in 2019, and we hope you know that your help comes to us as great comfort and love in Africa. Thank you.