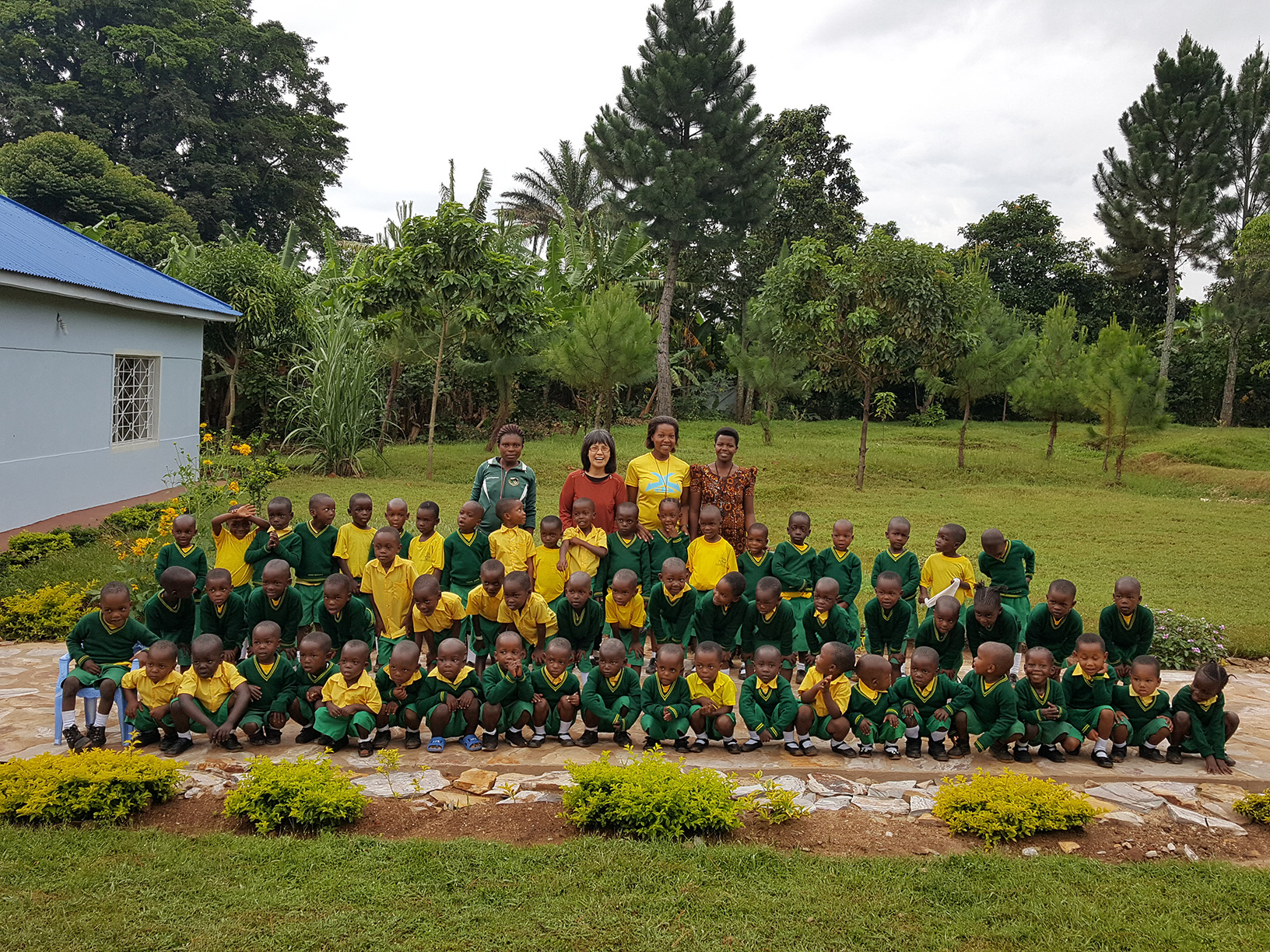 Bukoba is a place made of virgin forest located in Northwest Tanzania. It has one season throughout the year, a subtropical climate due to the humidity of the second largest lake in the world, Lake Victoria. Culturally they are still cut off from the world. The villagers make their homes with dirt and weeds. They dry leaves to put on their dirt floors and live in a primal way.
The villagers do not have access to education, so they cannot read or write. If they have to sign something, they use their thumbprint. Their hope is for their children to not repeat what they are going through in their lives. They dearly requested a preschool to start educating their youngest children, so we created the Joyful Nursery School.
In the first year, we had 45 students and somehow survived without sustainable or steady donations. But from this past year, many changes have been made, thanks to the generous donations from GCF. First of all, we were able to take in 16 more students, making our total student number 61, and we were able to add an additional teacher. We are educating these children, 20 students at a time per class in a world class setting. There are many other children on the waitlist, but we lack the facility to take them in. Second, we were able to provide the children nutritious porridge where they were lacking major nutrition. Due to this provision, many children's health improved and many skin illnesses are starting to heal. However, when they have a month off from school during vacation time and come back to school, we see that they have the rashes back on their skin. This is all because they are malnourished at home and cannot be fed the nutritious porridge that we serve at school. Third, we were able to provide them top education through various resources and good teachers. These children who were always used to seeing the same thing every day are now able to experience different things through media outlets and help them increase their imagination and creativity. Lastly, to those who had no hope of the future, we were able to gift them a possible future. Because it is a critical time of personality development from ages 3 to 6, we are teaching ethics to many children during such an important time. We are thankful to GCF for helping us develop these children so they can become a strong individual out in the world. We will give our best efforts to greet GCF's generosity with bearing clear and bright fruit.
I am deeply moved by the influence of GCF spreading throughout the world like the tendons in our bodies. I am excited! I am deeply grateful to all members of GCF for praying for years to help our unseen children in need all over the world.