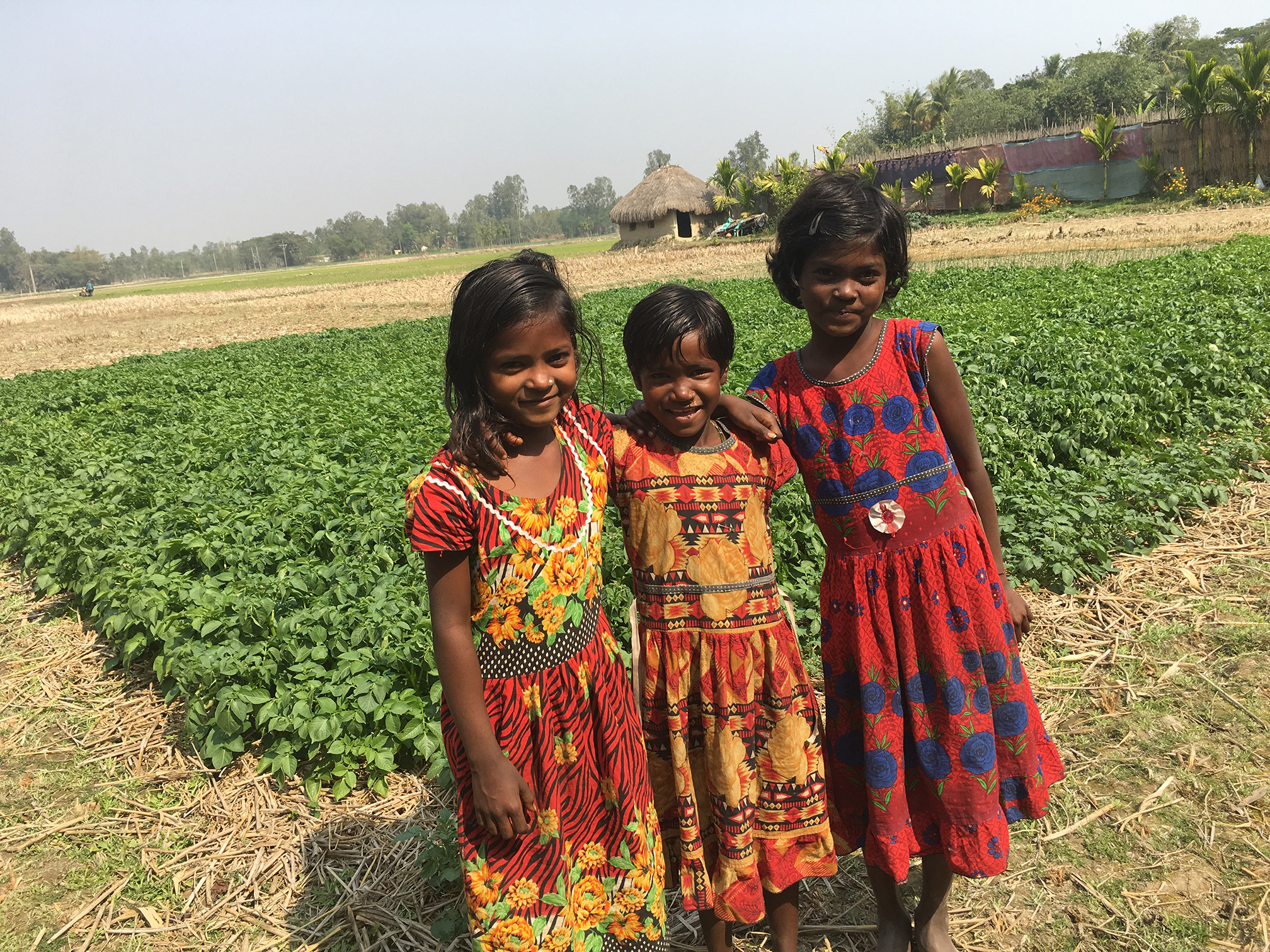 The Sunderban School Children Feeding Programme is supported by Global Children Foundation (GCF), USA. Two of our Island's School at Paschim Dwarikapur and Baradapur are receiving Mid Day Meals through this programme.
These 365 children (Paschim Dwarikapur(190) and Baradapur(175) ) are underpriviledged and from very poor families. Their parents are mostly landless farmers, small fishermen and Agricultural labourers. They don't have sufficient food at their homes and sometimes go hungry without food. ODMS – Vision India is running these schools since last few years and providing free education along with Mid Day Meals. These meals are provided 5 days a week (except Saturday & Sunday). This education along with the Mid day meals helps the children to grow both mentally and physically in a Holistic manner.
The food – Mid day Meal which is provided to the children are – Rice, Dal (lentil soup), vegetables, fish / eggs and sometimes chicken. These are cooked freshly and served with love and prayer by the teachers of the school.
The contribution / Donation provided by Global Children Foundation are very much beneficial to meet the physical need of the poor underpriviledged and malnourished children. Through this Feeding Programme many children do not suffer from malnutrition & hunger and concentrate on their studies. They grow holistically – physically, mentally and spiritually.
We thank and appreciate all the staff members, the Board Members and Donors – Global Children Foundation (GCF) for your prayer, care, concern & support. We hope to continue this partnership for an effective and meaningful intervention in sharing the joys and sorrows of the underpriviledged children of the Sunderban Islands.